---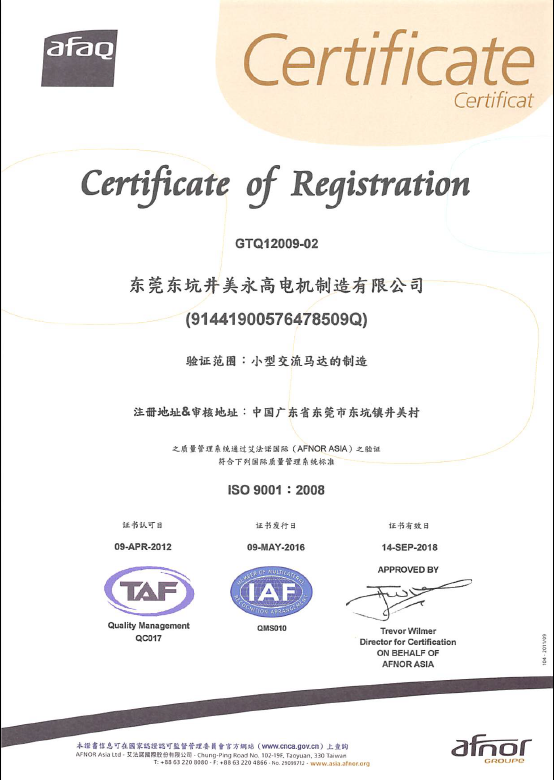 ISO9001:2008

Wanco Motor sets up a comprehensive Quality Management System to monitor our products. Every employee within factory has personal responsibilities for quality in their sphere of activity. All have undergone training in the necessary disciplines. Our effort in quality orientation has brought us award of ISO9001:2000 Quality System Certification in January 2004.
---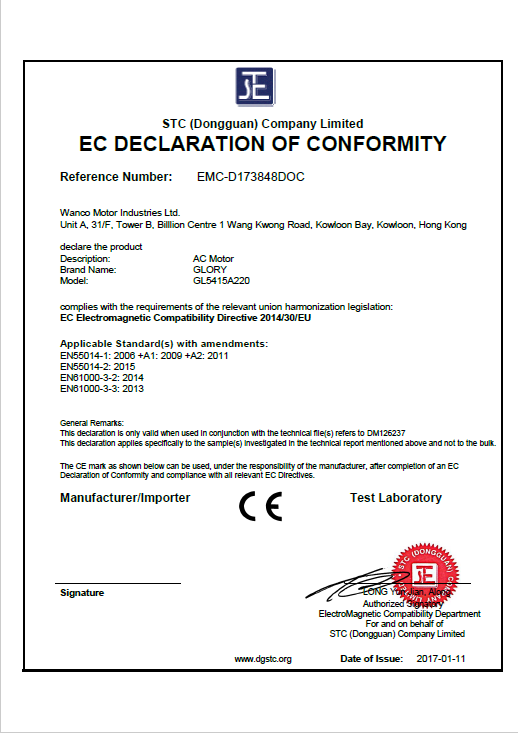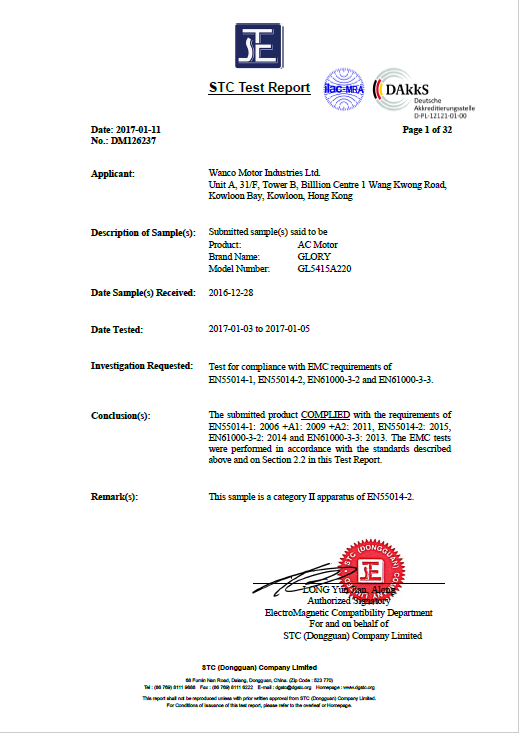 CE Marking

In additional, two individual models received approval to put a CE marking on, which is a declaration that the product complies with the essential requirements of the relevant European health, safety and environmental protection legislation.
Others
---
Safety Approved Materials Only
Only the insulating materials certified with international safety approvals, basic required with UL or VDE certification, can be used in our products. Such insistence guarantees our motors to pass necessary tests in respective national safety standard and achieve customer's requirements.
Green Mission / RoHS Compliance

To comply with RoHS directive enforced on 1st July 2006, Wanco Motor is fully aware of the regulations and committed in compliance. Material purchases and storage are completely sorted with clear instruction / labeling to prevent wrong usage. A full set of 3rd party certification with BOM is always available upon customer's request.
---